We strive for a fresh, innovative approach to safety and security
SERVICES
NEXT WORLD
IMVUSA SECURITY
WE BUILD YOUR
We strive to deliver a professional service at all times. We understand
how important Commercial, Industrial and Retail Security Services are.
PEACE OF MIND
NEXT WORLD
WE GIVE YOU
WE BUILD YOUR
We have a well-equipped control room which is run by hyper-active
controllers on a 24/7 basis
CONTROLLERS
NEXT WORLD
HYPER-ACTIVE
WE BUILD YOUR
The company was founded in 2005 and is 100% BBBEE Compliant. Imvusa is a dedicated security & cleaning Solutions Company which operates in the commercial, retail and industrial sectors supplying security and cleaning personnel to the industry. We have become a successful vendor to most companies and are ready to provide pro-active and unparalleled security and cleaning solutions. The Company acts under accountable management and incorporates the necessary management and operational skills and portfolio of services to address the current & future needs of the industries.
Imvusa has a vision to empower its employees and promote entrepreneurship through skills development. Our aim is to create employment opportunities to eradicate poverty. We are of the view that if one job opportunity prevails, ten lives are saved.
To fully participate in the main stream of economic advancement for our communities and to effectively empower others through skills development and job creation. To live in safe and clean communities and work in safe business environments for years to come.
The overall objective of the company is to combat crime directed at Business premises,  Schools, Government institutes and community at large.
To create security awareness amongst the target constituencies.
To create jobs and training for the unemployed youth, men and women.
We have a well-equipped control room which is run by hyper-active controllers on a 24/7 basis.
Our controllers will ensure the smooth running of the sites by keeping in touch with on-site officers.
The on-site officers will report to the controllers at regular intervals informing them of the state of affairs at their respective sites.
Communication between Controllers and Officers on Site will be strengthened by the use of two-way radios, base/portable radios and Tell/Cell.
Security Officers will report the situation on site every hour to our 24/7 control room or immediately if there is an emergency.
Accreditations & Compliance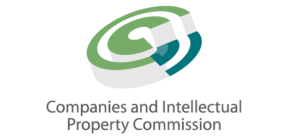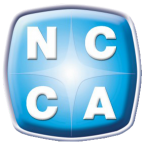 Head Office
10 Block House Street
Kempton Park
1619
Gauteng
Mpumalanga Branch
Room 6 Highland
Square, Klipfontein
Witbank, 1035
Mpumalanga

North West Branch
Office 7, Adlo Properties
40 First Street
Mafikeng, 2745
Northwest